O'Connell stands at the gateway to central west NSW along the line the main western road connecting Sydney with Bathurst followed in the period c.1822–1834.
The historic settlement of O'Connell was classified as a conservation area by the National Trust of Australia (NSW) in 1974 and in 1978 it was listed on the Heritage Register of the National Estate. It is protected by its listing as a heritage item on the Oberon Council Local Environment Plan. The National Trust listed O'Connell ANZAC Memorial Avenue of Desert Ash trees links several groups of historic buildings within the O'Connell Conservation Area.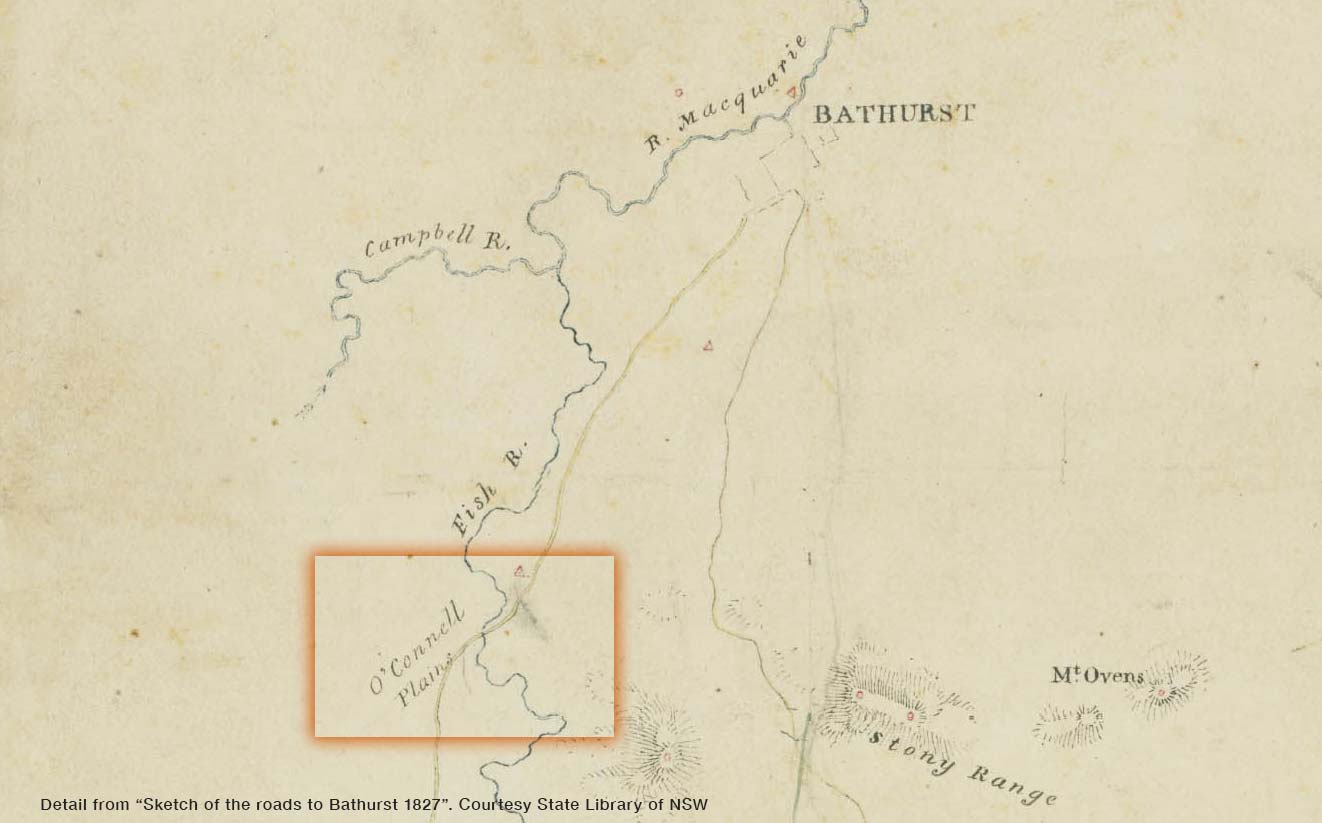 A feature of O'Connell's historic heritage is its array of earth buildings dating back to the early - mid 1800s. Some of these properties are situated either centrally in the heart of O'Connell or else located just a short scenic drive away.
The map below shows the location of five of O'Connell's most notable and easily appreciated earth buildings. While these are all located on private property, you can get a good appreciation of them from the adjacent road verges.
Follow the links on the map for more detailed information on each of these heritage structures.